DISTRICT/SCHOOL TEACHERS OF THE YEAR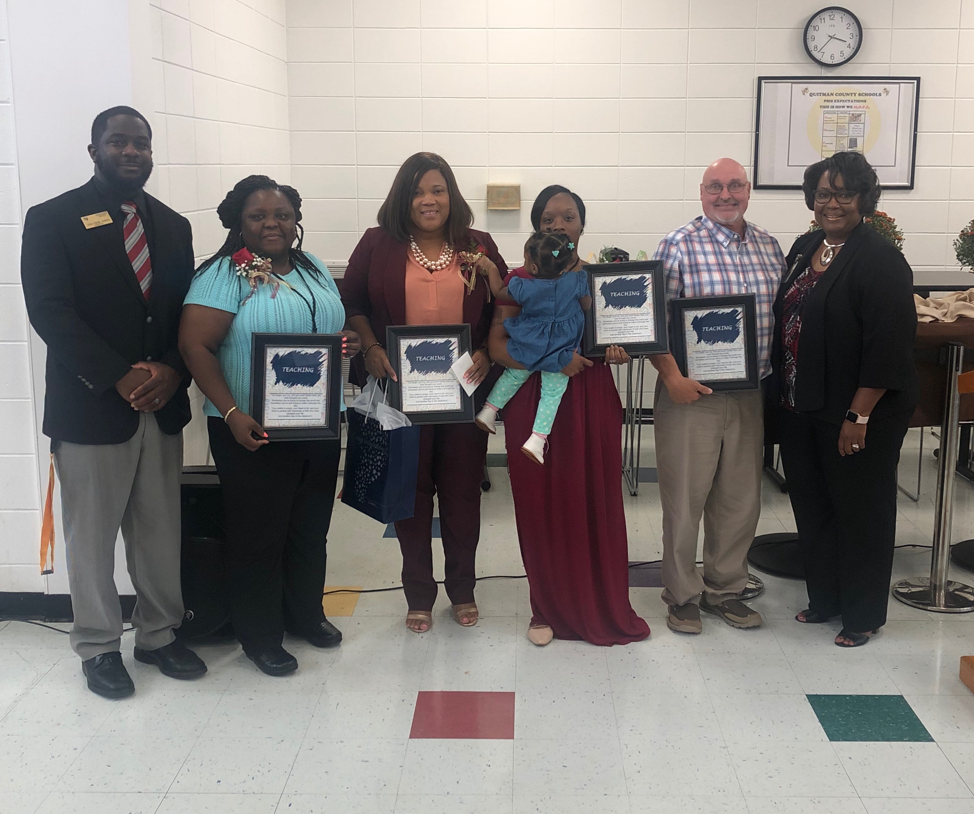 ---
Quitman County School District hosted the District Teacher of the Year reception on September 24, 2019. The elementary school was represented by Mrs. Kanesha Scales, 4th grade teacher, and Mrs. Courtney Murphy, a special education teacher. The middle school was represented by Miss Dushonda Erkins, who teaches social studies, and the high school was represented by Mrs. Tracy Hughes who was our english teacher.

Mrs. Hughes passed away on July 18, 2019.
School level Teachers of the Year were asked to write an essay from the Georgia Teacher of the Year application. Our local RESA scored the essays and we were able to announce our District Teacher of the Year.

We are proud to announce that the 2020 Quitman County Teacher of the Year is Mrs. Courtney Murphy.
She is the daughter of Floyd and Shirley Gilbert of Springvale, Ga. She has two children, Caleb and Caleigh Murphy. She is a proud graduate of "the unsinkable" Albany State University, where she received her bachelor and master's degree in Special Education. She has 20 years of teaching experience from grades K-12 working with students. Currently, she is enrolled at Columbus State University working on a leadership add-on. In her spare time, she enjoys traveling, spending time with her family and serving others.