ABOUT FEDERAL PROGRAMS
On Jan. 8, 2002, President Bush signed into law the No Child Left Behind Act of 2001 (NCLB). This new law represents his education reform plan and contains the most sweeping changes to the Every Student Succeeds Act (ESSA) Section 1116(a)(2).

Right to Know
Parent's Right to Request a Teacher's and a Paraprofessional's Qualifications:
By law, LEAs are required to notify parents that they may request information regarding the teacher's or the paraprofessional's professional qualifications, including the following:
Whether the teacher/paraprofessional has met the Georgia Professional Standards Commission's certification requirements for the grade level and subject areas in which the teacher provides instruction;
Whether the teacher is teaching under an emergency or other provisional status through which Georgia qualifications or certification criteria have been waived;
The college major and any graduate certification or degree held by the teacher;
Whether the student is provided services by paraprofessionals, and if so, their qualifications.
Title I-Part-A - Improving the Academic Achievement of the Disadvantaged
The purpose of Title I Part-A (the largest program) is to ensure that all children have the opportunity to obtain a high quality education and reach proficiency on challenging state academic standards and assessments.

Title I is a part of the No Child Left Behind Act of 2001 (NCLB). This act provides federal funds through the Georgia Department of Education to local educational agencies (LEAs) and public schools with high numbers or percentages of poor children to help ensure that all children meet challenging State academic content and student academic achievement standards.

LEAs target the Title I funds they receive to public schools with the highest percentages of children from low-income families. These funds may be used for children from preschool aged to high school. Title I is designed to support State and local school reform efforts tied to challenging State academic standards in order to reinforce and enhance efforts to improve teaching and learning for students. Title I programs must be based on effective means of improving student achievement and include strategies to support parental involvement.

Under Title I, local educational agencies (LEAs) are required to provide services for eligible private school students, as well as eligible public school students. These services must be developed in consultation with officials of the private schools. The Title I services provided by the LEA for private school participants are designed to meet their educational needs and supplement the educational services provided by the private school.
Title I-Part-A - School Improvement

Purpose of School Improvement Grants:The Title I, Part A, Section 1003(a) school improvement grants provide financial resources to local educational agencies (LEA) on behalf of Title I schools identified as Alert, Focus, or Priority. Grants are awarded to support implementation of school improvement plans required by the Elementary and Secondary Education Act (ESEA) and Georgia's ESEA Flexibility Waiver approved by the United States Department of Education.

Title I, Part A Public School Choice

In November, 2011, the Georgia Department of Education (GaDOE) submitted to the U. S. Department of Education (US ED) an application requesting flexibility through waivers of ten Elementary and Secondary Education Act of 1965 (ESEA) requirements and their associated, regulatory, administrative and reporting requirements. One of the ten requested waivers directly affected Public School Choice (Choice). Beginning in the 2012-2013 school year those Title I schools that were required to offer Public School Choice (Choice) due to a NCLB school improvement status, the waiver allows those Title I schools to no longer be required to offer Choice under ESEA but rather follow Georgia's Intradistrict Transfer option. Georgia's Intradistrict Transfer (O.C.G.A. §20-2-2130, O.C.G.A. §20-2-2131) option allows parents of students enrolled in a public elementary or secondary school in Georgia to elect to enroll their student in a public school that is located within the school district in which the student resides other than the one to which the student has been assigned by the local board of education if such school has classroom space available after its assigned students have been enrolled. The parent shall assume the responsibility and cost of transportation of the student to and from the school. Each local school district establishes its own process (available to all students) to implement the transfer requirements of Georgia's Intradistrict Transfer option.
REVISED: August 3, 2017

Title X, Part C – McKinney-Vento Education for Homeless Children and Youth

The McKinney-Vento Education for Homeless Children and Youth program is designed to address the problems that homeless children and youth have faced in enrolling, attending, and succeeding in school. Under this program, State educational agencies must ensure that each homeless child and youth has equal access to the same free, appropriate public education, including a public preschool education, as other children and youth.

Homeless children and youth must have access to the educational and other services that they need to enable them to meet the same challenging State student academic achievement standards to which all students are held. In addition, homeless students may not be separated from the mainstream school environment.

States and districts are required to review and undertake steps to revise laws, regulations, practices, or policies that may act as a barrier to the enrollment, attendance, or success in school of homeless children and youth.

For more information on the rights of and services available to children and youth experiencing homelessness, please contact: School Homeless Liason, Frances Person-Crews @ 229-334-4298 Option 1 or District Homeless Liaison, Shirley Johnson @ 229-334-4298 Option 2.

If you need further assistance, call the National Center for Homeless Education at the toll-free Help Line Number: 1-800-308-2145 or e-mail homeless@serve.org.

Title II - Preparing, Training, and Recruiting High Quality Teachers and Principals
The purpose of Title II is to provide financial assistance for preparing, training, recruiting and retaining high quality teachers and principals. Funds provide professional activities, which enhance teacher skills and directly impact student learning.

Title IV Part-A - Student Supports and Academic Achievement

The purpose of Title IV Part-A is to provide financial assistance to support safe and drug free environment to ensure that all children have the opportunity to obtain a high quality education.

Title IV-B - 21st Century Community Learning Centers (21st CCLC)

The purpose of Title VI-B is to provide financial assistance to rural and low income students to meet challenging academic content and student performance standards.

You can check out more about the Federal Programs and Title 1 at the Georgia Department of Education web site: http://www.doe.k12.ga.us/tss_title.aspx

Contact Information for the Title I, Title II, Title IV, Title VI-B Title Programs

Ms. Shirley F Johnson, Federal Programs Coordinator, P.O. Box 248, 229-334-4189, fairs@quitman.k12.ga.us
Revised August 3, 2017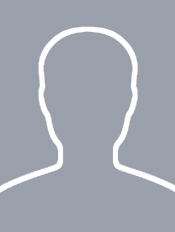 Shirley Fair-Johnson
Federal Programs Director
PH: 229-334-4189 Ext:2
Parent Right To Know & Parent Notification Letter
Parent Survey of Parenting
WELCOME PARENTS
While virtually all schools promote parent involvement, there are different types of involvement, ranging from encouraging volunteering and fundraising to providing parents with home-based learning activities. Joyce Epstein of the Johns Hopkins University, Center on School, Family and Community Partnerships, one of the nation's leading experts on parent involvement, has divided school parent involvement programs into six broad categories:

Parenting, in which schools help families with their parenting skills by providing information on children's developmental stages and offering advice on learning-friendly home environments;
Communicating, or working to educate families about their child's progress and school services and providing opportunities for parents to communicate with the school;
Volunteering, which ranges from offering opportunities for parents to visit their child's school to finding ways to recruit and train them to work in the school or classroom;
Learning at home, in which schools and educators share ideas to promote at-home learning through high expectations and strategies so parents can monitor and help with homework.
Decision-making, in which schools include families as partners in school organizations, advisory panels, and similar committees.
Community collaboration, a two-way outreach strategy in which community or business groups are involved in education and schools encourage family participation in the community
We at Quitman County School District welcome all of our Parents to come in and Get Involved!
CONTACT
Quitman County School District Parental Involvement Coordinator: Mrs. Demetria Norris-Deloney
Email Address: demetria.norris@quitman.k12.ga.us
Telephone Number: 229-334-4298, opt 1, ext 115
Parent Right to Know-Qualifications of Teachers and Paraprofessionals
QCS PARENT POLICIES & INFORMATION