Mattie Johnson-Crocker, Supt's Adm. Asst./Human Resources/Title VII Coor.
We appreciate your interest in the Quitman County School District. We are constantly looking for the best to help educate our students so they will be able to compete in a global society. To obtain this goal requires recruiting, hiring, and retaining the very best leaders, teachers, and support personnel available.

If you are innovative, enthusiastic, and looking for the opportunity to become part of something special, Quitman County Schools is the Place For You!

Current Certified Positions Available:
Elementary Teacher
Special Education Interrelation Teacher
History Teacher
Para-professional
Media Specialist
Academic Coach
Apply at TeachGeorgia, CLICK HERE
Current Classified Positions Available:
Cleaning & Disinfectant Specialist
Apply by completing the non-certified application below and submit it to johnsonm@quitman.k12.ga.us, or pick up an application at Quitman County Board of Education, 215 Kaigler Road, Georgetown, GA 39854. For additional information please call 229-310-7195.
On behalf of Quitman County Schools, Nita M. Lowey 21st Century Community Learning Centers is soliciting proposals for a qualified program external evaluator for the afterschool and summer S.O.AR Program serving K-8 students. For more information regarding the program operation or bid request, contact Program Director, Deirdre Brown, Quitman County Board of Education, 215 Kaigler Road, Georgetown, Georgia by phone at (229)334-4298 or by fax (229) 334-4700. Proposals are due no later than 4:00PM on August 9, 2021 at the Quitman County Board of Education.

n behalf of
Quitman County School District does not discriminate on the basis of race, color, national origin, sex, sexual orientation, gender, gender identity, age, religion, national origin, or disability in its programs, services, or activities—in access to them, in treatment of individuals, or in any aspect of their operations.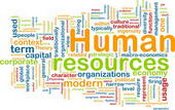 STATE FORMS & INFORMATION